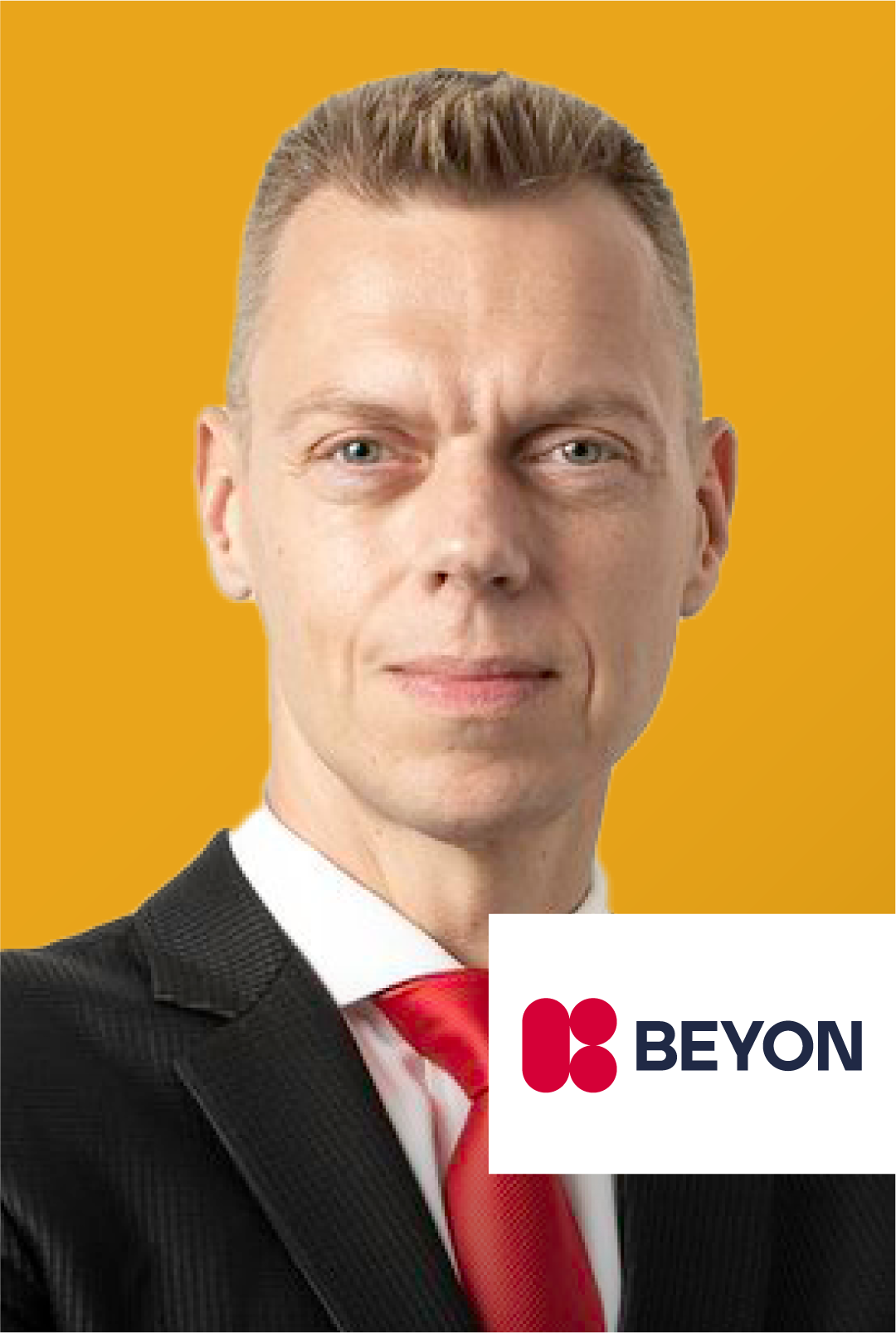 Digital Growth
Frederik Bisbjerg
Beyon Digital
Frederik Bisbjerg (born in 1973 in Denmark) is a highly respected international business developer with expertise in digital transformation and business model innovation. His proven and numerous successes with worldwide business transformations come from his belief in enabling and empowering people to execute change strategies.
He is a highly sought-after senior advisor in the fields of digital transformation, digital-first corporate strategies, and C-level consulting, focusing on "the art of the possible" to secure business and digital transformation success.
He's the Chief Transformation Officer of AXA Global Healthcare, and further holds the position of Head of MENA and Digital Transformation specialist with the Digital Insurer, the World's largest knowledge base on digital Insurance with more than 35,000 active members. With The Digital Insurer, he is part of the World's first mini-MBA in Digital Insurance, where he lectures on the topics of Strategy and Transformation, Big Data, and Best Practice Tech Architectures.
He has been Senior Vice President, Digital Transformation & Innovation at 
Daman National Health Insurance company
, one of the largest insurers in the GCC countries, where he managed the company's digital transformation initiatives, building a 'digital-first' flexible and resilient insurance company.
He worked as Executive Vice President for Qatar Insurance Group (QIC), the largest composite insurer in the MENA region and one of the largest insurers in Asia.
Based in the Middle East since 2013, he's a sought-after keynote speaker and expert for local and international business innovation and development, working with companies seeking to leverage digital opportunities.
Before joining QIC, Frederik was running the worldwide operations of SOS International, then the World's largest travel claims and emergency assistance provider.
With SOS International, he established companies in China and expanded SOS International's Asian operations, securing the company a consistent two-digit growth.
Frederik has strong business acumen and is recognized for his ability to build businesses and create new, often previously unseen, alliances between business partners for mutual benefits, a skill refined and honed through many years of working internationally for a top-tier management consulting firm.
He's the author of 
Insurance _Next
, a practical guide on how to transform an incumbent insurer into a flexible, agile, and resilient insurance company prepared for the New Normal following the COVID-19 outbreak.
Information