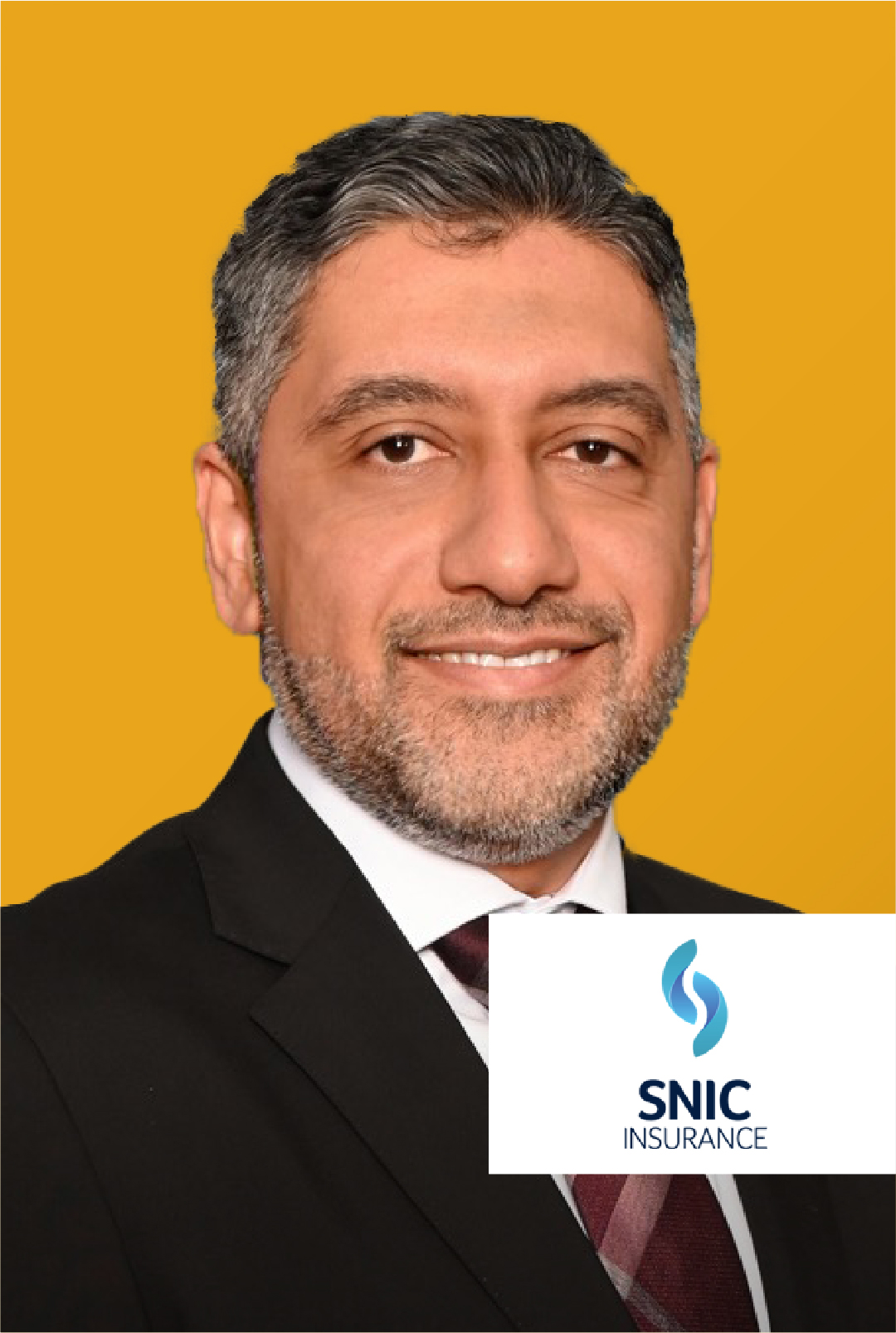 Deputy General Manager
Ahmed Radhi
SNIC Insurance
Mr. Ahmed Radhi is a distinguished professional in the financial industry with over 20 years of experience and a wealth of expertise in the insurance field. He is currently serving as the Deputy General Manager at SNIC Insurance Company. He is also the Vice Chairman of the Bahrain Insurance Association, Digital Committee.

With a master's degree in business administration (MBA) and a bachelor's degree in computer science, Mr. Radhi possesses a unique blend of technical proficiency and business knowledge.

Mr. Radhi's dedication to professional development is evident in his impressive records of certifications. He holds the ACII (Associate of the Chartered Insurance Institute), which showcases a high level of knowledge and professionalism in the field of insurance. Additionally, he has obtained the PMP (Project Management Professional) certification, demonstrating his expertise in managing complex projects, and the CIS (Compliance Insurance Supervisory) certification, highlighting his commitment to corporate governance and compliance. His academic and professional education in addition to the vast experience has provided him with a solid foundation to excel in his career.

Beyond his professional achievements, Mr. Radhi is known for his strong leadership skills and ability to inspire and motivate teams.

Mr. Radhi enjoys staying updated with industry trends and advancements. He actively participates in professional networks and conferences to further enrich his knowledge.

With his extensive experience, technical expertise, and commitment to excellence, Mr. Ahmed Radhi continues to drive success and contribute to the advancement of the insurance sector.
Information