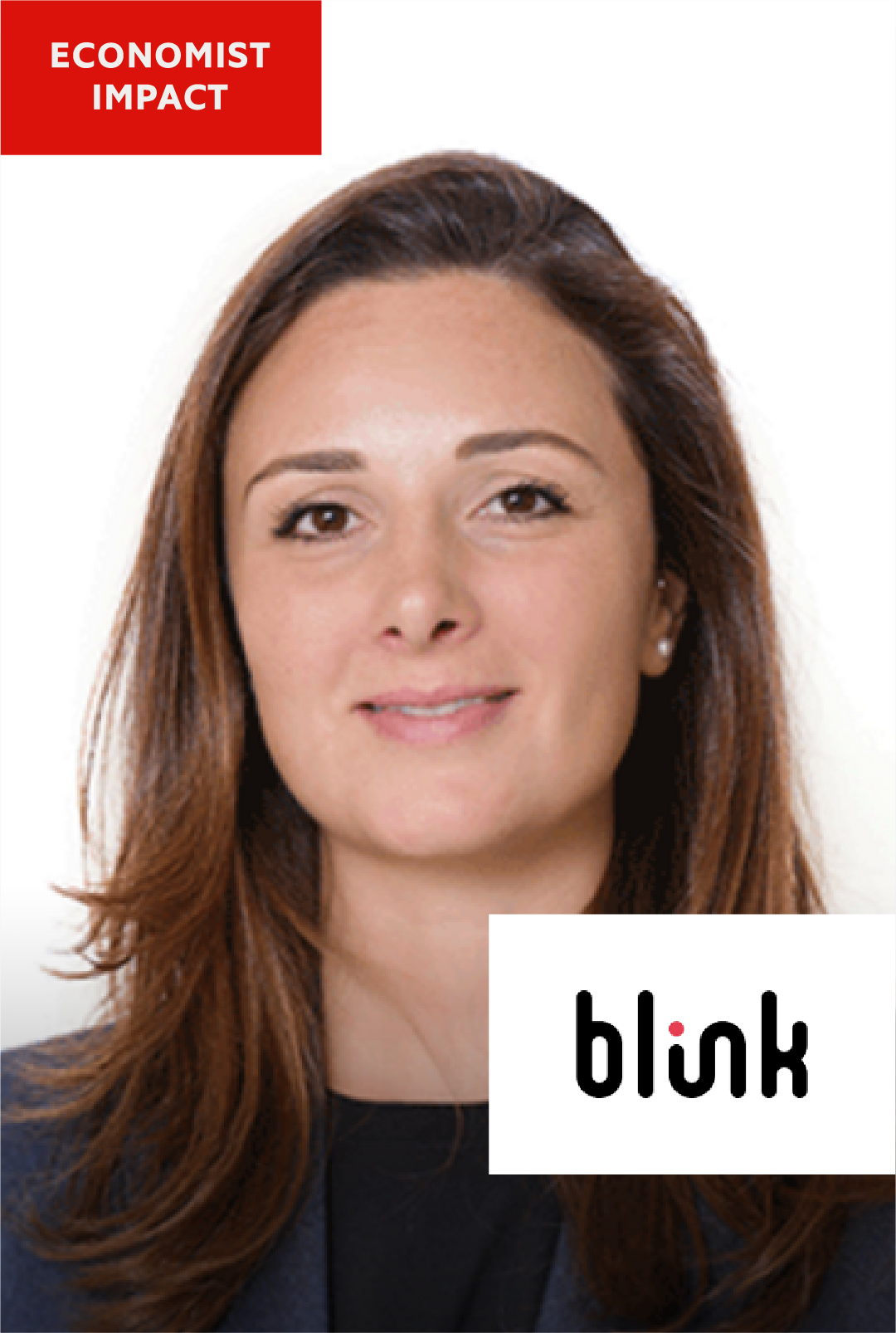 Chief Executive Officer
Zein Malhas
Blink
Zein Malhas has experience spanning over 16 years in investment banking, corporate banking, transaction banking, product development, digital transformation, and digital banking.

Between 2014 and 2018, Zein managed the Global Subsidiaries business at Standard Chartered Bank- Jordan, looking after the bank's network business in Jordan as a senior relationship manager for multinational organizations and subsidiaries of global relationships. Prior to that, she worked in Corporate and Investment Banking at the Housing Bank for Trade and Finance from 2007 until 2014, where her experience was focused mainly on corporate finance, project/structured finance, and syndicated loans.

Zein joined Capital Bank in June 2018 as Head of Transaction Banking and was responsible for establishing the Transaction Banking function, developing and selling Cash Management and Trade Finance solutions to Institutional Clients. Her role expanded from Transaction Banking to encompass products and channels for the bank's Retail and Institutional Banking businesses in Jordan and Iraq. With a focus on digital transformation, she was then appointed as the Chief Digital Officer, which was the point at which she was given the opportunity to lead the establishment of Blink, a digital-only neobank, for which she was appointed as CEO in February 2022.

Zein holds an MBA degree with a concentration in Banking and Finance from the German Jordanian University, as well as a BA degree with a double major in International Banking and finance and International Management from Franklin University in Switzerland.
Information