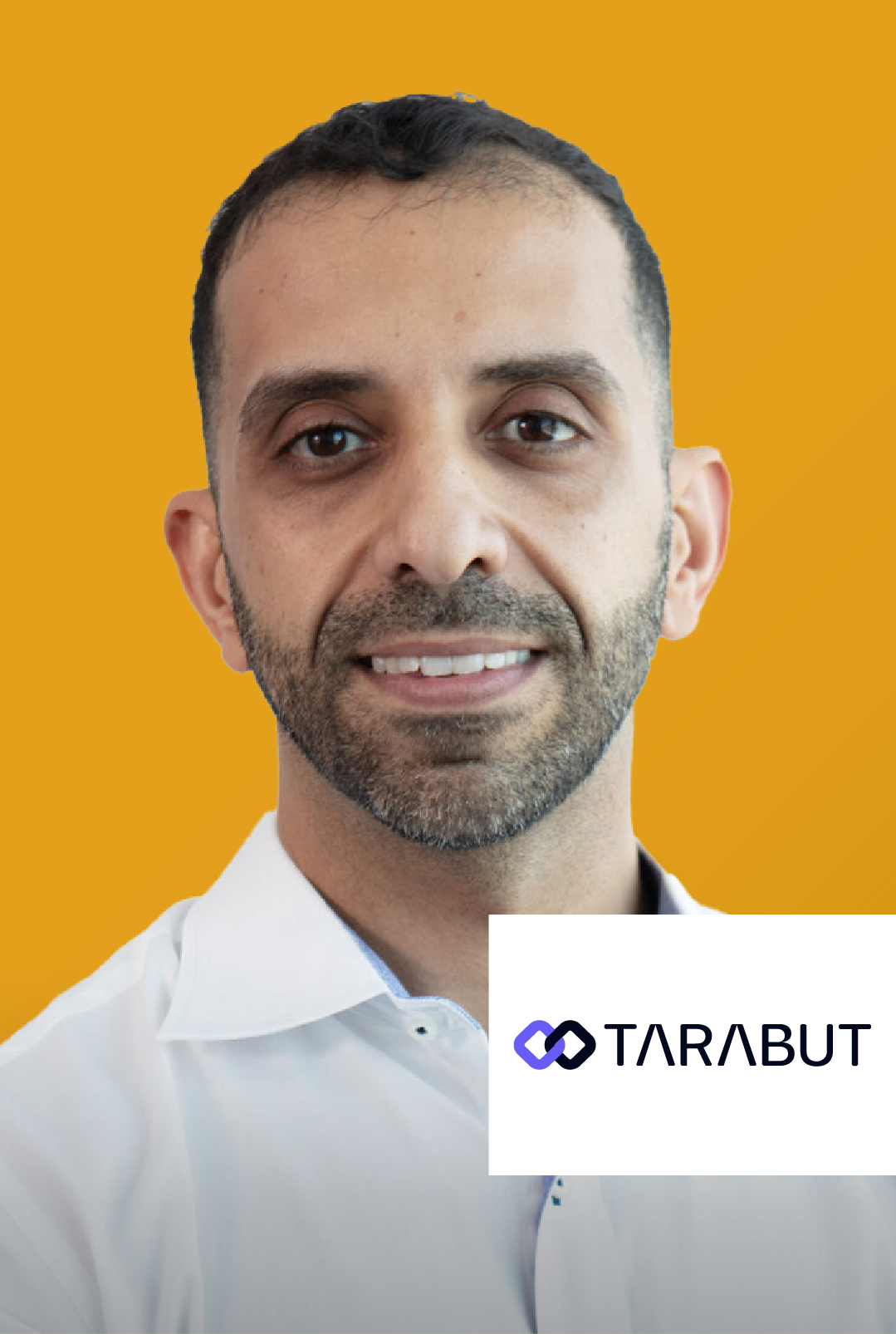 Chief Financial Officer
Tariq Sanad
Tarabut
Tariq Sanad is a distinguished finance professional with over two decades of experience in the Middle East and North Africa (MENA) region. Renowned for his expertise in fostering the growth of start-ups beyond Series A funding, Sanad has recently taken on the role of Chief Financial Officer at Tarabut.

Tariq's journey through the finance sector has been marked by significant achievements. Notably, he played an integral role in scaling up growth-oriented start-ups post-Series A funding, a skill set that perfectly aligns with Tarabut's trajectory following its successful $32 million Series A funding in May. Before joining Tarabut, Tariq served as the Chief Financial Officer of Pure Harvest Smart Farms, a technology-driven sustainable agribusiness that ranks among the MENA region's highest-funded start-ups.

With a diverse background, Tariq has also held key positions at prominent ventures. He made his mark as the Chief Marketing Officer and Vice President of Finance at Careem, the pioneering unicorn and super-app in the MENA region. This experience showcased his financial acumen, strategic leadership, and comprehensive understanding of the challenges rapidly expanding businesses face.

Tariq Sanad's extensive experience in finance and marketing empowers him with profound insights into the intricacies of managing and steering a growing business operation. As Tarabut sets its sights on expansive regional growth, his appointment as CFO promises to be a pivotal driver of the company's success.
Information
Address Example
Education Section