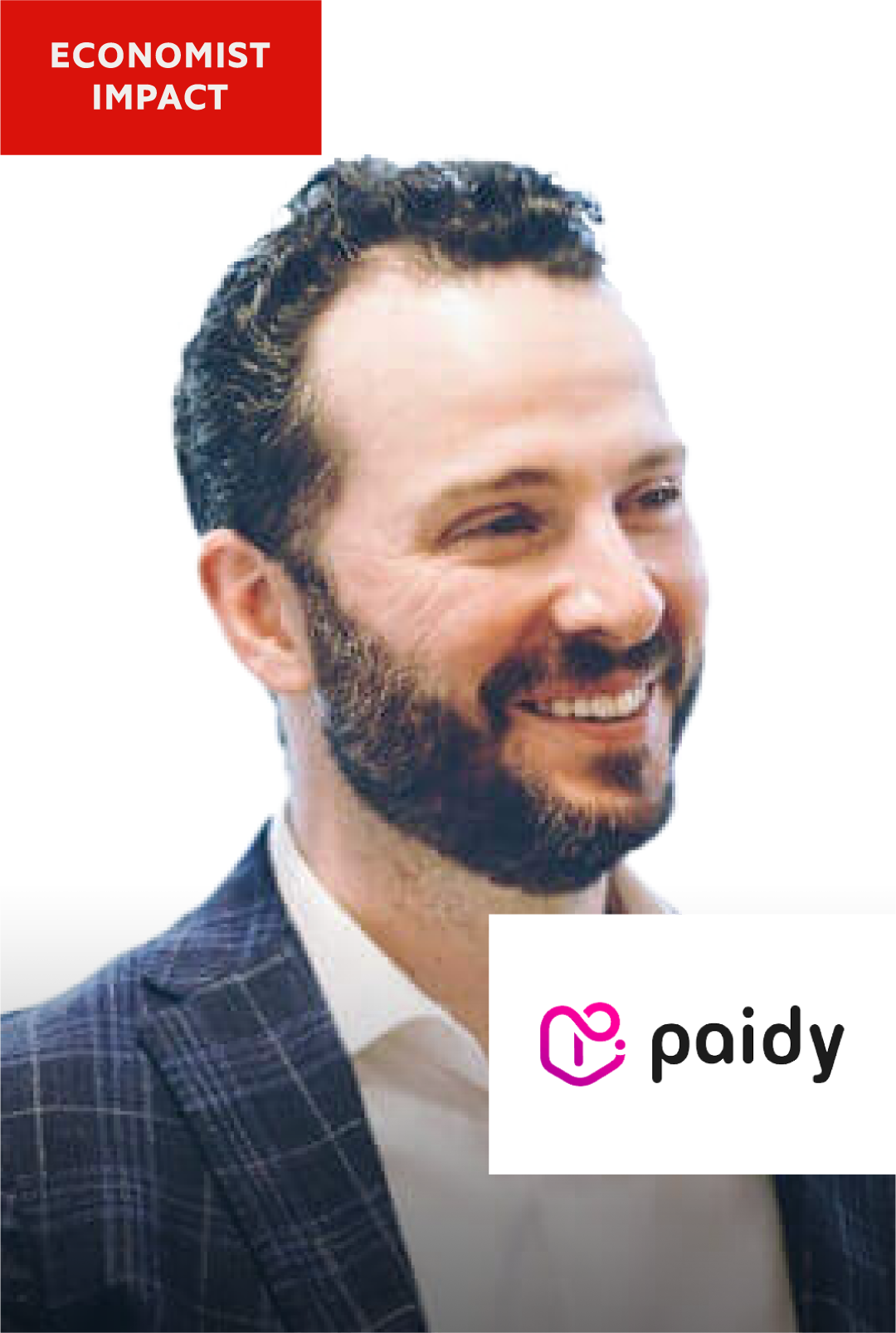 Co-founder & Executive Chairman
Russell Cummer
Paidy
Russell Cummer is co-founder and executive chairman of Paidy, Japan's leading BNPL ("buy now, pay later") service, working with Japanese and
global brands such as Apple and Amazon. Paidy was acquired by PayPal in 2021 for $2.7bn, the highest-valued Japanese venture M&A transaction
ever. At the start of his career Mr Cummer spent seven years in financial markets, first as a member of the Merrill Lynch global equity derivatives strategy group in Hong Kong, and then as a proprietary-focused trader on the Asia credit and convertibles trading desk at Goldman Sachs in Tokyo. He is an angel investor and adviser to fintechs in Asia, Africa and the UAE.
Information