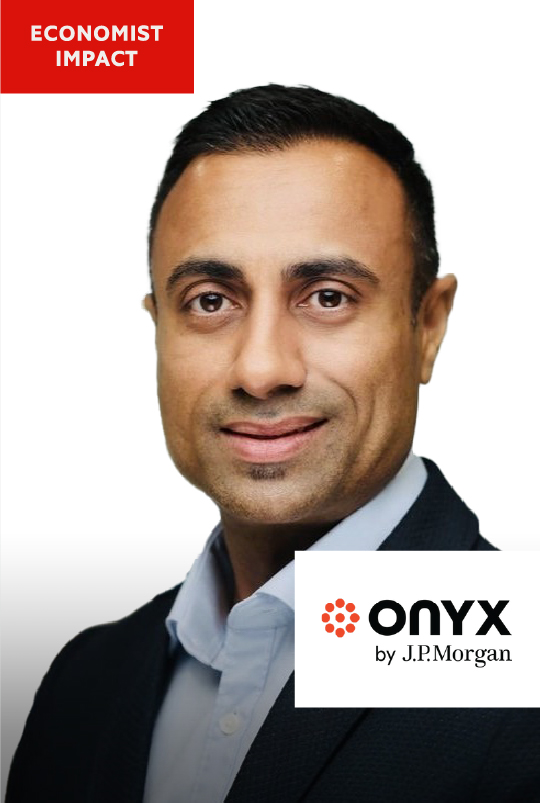 Client Advocacy, Solutioning and Client Success EMEA
Punit Shah
Onyx by J.P. Morgan
Punit Shah is responsible for Client Advocacy, Solutioning and Client Success across EMEA for JPM Coin, Onyx by J. P. Morgan. He works closely with clients across market segments to understand pain points and create customised payment solutions using Blockchain products.
Prior to this role, Punit was part of the Electronic Trading Services team for J. P Morgan's Markets business in EMEA. His responsibilities included designing and deploying trading strategies, with particular focus on Cash Equities and Derivatives. 
With over 15 years' experience in Investment Banking roles within Low Latency Electronic Trading Technology and Strategy across asset classes, Punit has in depth experience with electronification of trading systems, digitisation and transformational projects using frontier technology and products.
He holds a BSc in Computer Science with Management.
Information