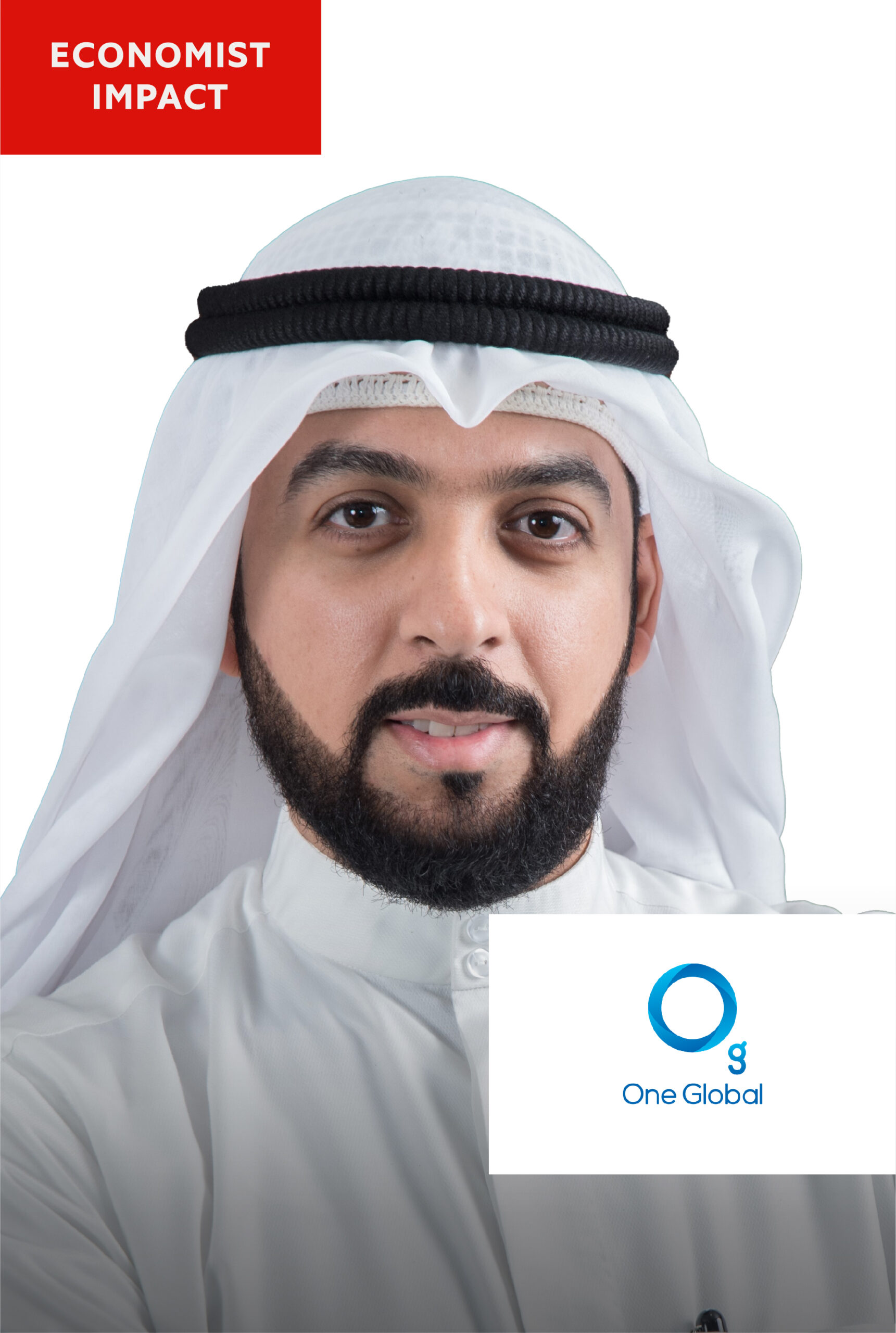 Founder & Executive Chairman
Mohammed Al Rashidi
One Global
Mr. Mohammed Al Rashidi is the brain, the vision and the builder for multiple ventures in Telecom, mContent, mHealth, mTourism, mEducation, mGovernment, Fintech & Entrepreneurship. He is the founder of One Global Holding Company, the venture-building company that embodies the
essence of digital transformation and restores trust between investors and ventures. One Global Holding builds its ventures through three subsidiaries: One Global Innovation, One Global Hub, and One Global Capital. These subsidiaries enable graduate companies to become success stories for future prospective ventures. Some of the graduated companies are: Yappy, Casheer, Og Money, Squiarcle, One Engage,
Flytern, Capital House and much more to come. One Global Holding, with its subsidiaries is launching a $10 Pre-Seed fund in Kuwait to back Deep Tech and HiTech startups that leverage the partner's experience in various markets, Cultures Technologies and leadership in Digital Transformation and venture-building roles across the MENA Region. Mohammed is driven by his philosophy, which is: Performing a mission is always requires brains and machines, automation of resources and map of thinking to processes to be successful. Mohammed has two main goals out of his philosophy:
• Streamlining operation processes cross the vertical and cross-industry markets.
• Encouraging more innovation throughout the investment in earliest stage Tech
companies.

He is an inventor with a patent in the Fintech industry registered in the US and other countries for
performing a card presence Transaction on the cloud, among other patents in filing progress (Switch Server System Interoperable with Mobile Devices Providing Secure Communications). He was also named in Forbes Middle East's Kuwait Top Entrepreneurs List 2023 and won the FinTech Innovation Award at the 2019 East Middle Entrepreneur Awards at the Agility Award Ceremony, the Finx Digital Transformation Leader 2019 Award, and the Outstanding Leader Award at the Money 2.0 Conference. Mohammed also serves as a Board member in many companies that are in the Tech Industry and New Technologies businesses.
Information