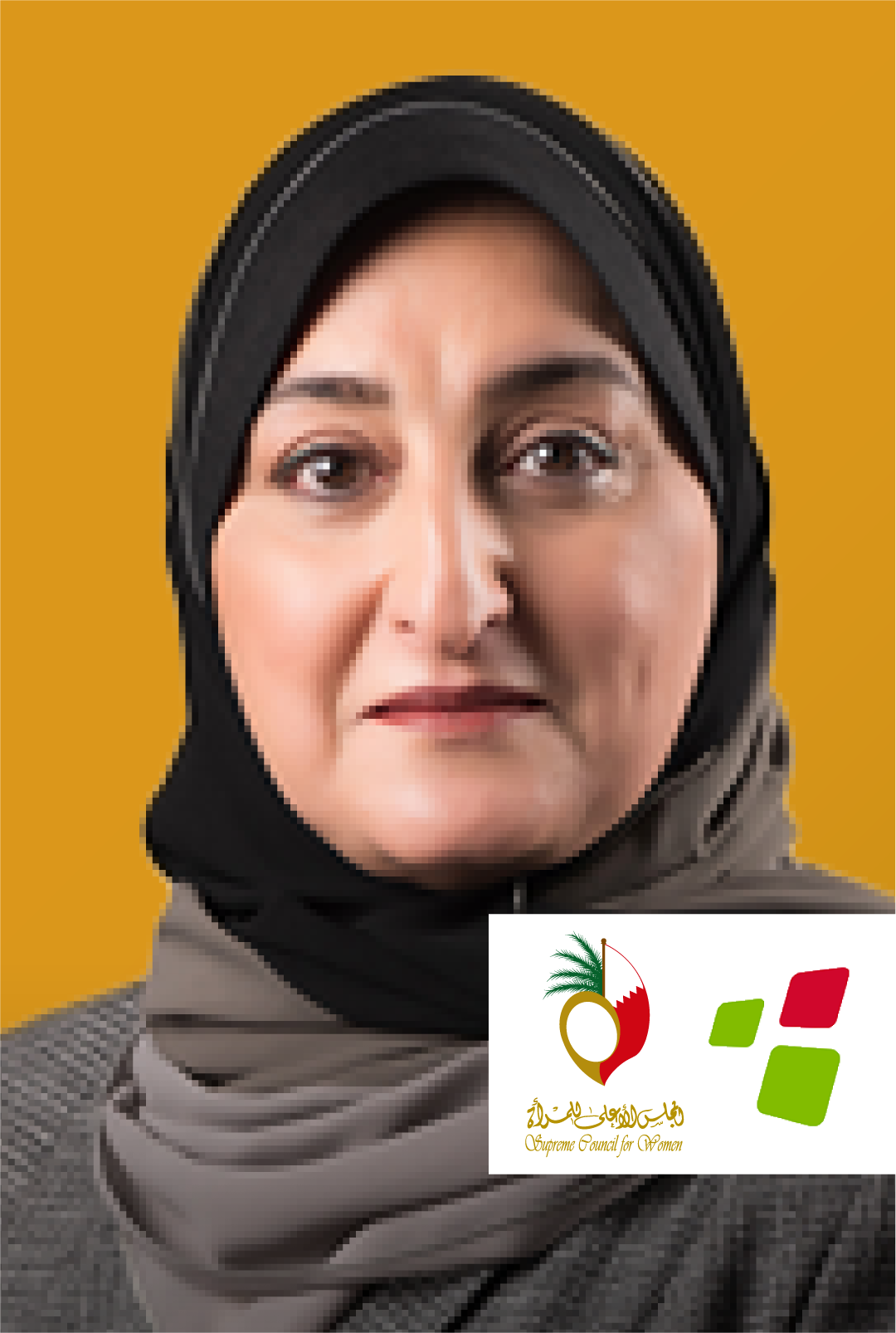 Board Member, SCW, and Chair of the Board, TRA
Mariam Jumaan
Supreme Council for Women & Telecommunications Regulatory Authority
Mrs. Mariam Jumaan, a Chartered Engineer, currently holds the position of Chair of the Board, Telecommunications Regulatory Authority since 2020 and has been a Member of the Supreme Council for Women since 2010. She attained her bachelor's and master's degrees in electrical engineering from McGill University in Canada in 1982 and 1983 respectively.

Mrs. Jumaan started her career with the Electricity and Water Authority in the Kingdom of Bahrain and was the Director of Planning and Studies up until 2008. She then joined the Economic Development Board as an Executive Director of Projects leading key strategic projects across several key governmental entities. Mrs. Jumaan was then appointed as Undersecretary for Land Transportation and Post in the Ministry of Transportation and Telecommunication up until 2019 when she became the Chairperson of the Council for Regulating the Practice of Engineering Professions, where she remained till December 2022 before occupying her current role as Chair of the TRA.

Mrs. Jumaan is also involved in a number of memberships and committees, such as the National Committee for the Evaluation of Academic Degrees, where she headed the Sub-Committee for the Evaluation of the Engineering Degrees for 10 years. She has been a fellow of the Institute of Engineering and Technology (FIET) since 2009, and the first female Arab Engineer in the Middle East and North Africa region to obtain this membership status. Mrs. Jumaan was also a member of the Board of Directors of the King Fahad Causeway Authority from 2013 - 2019 and was also awarded the Medal of Proficiency in 2015.
Information