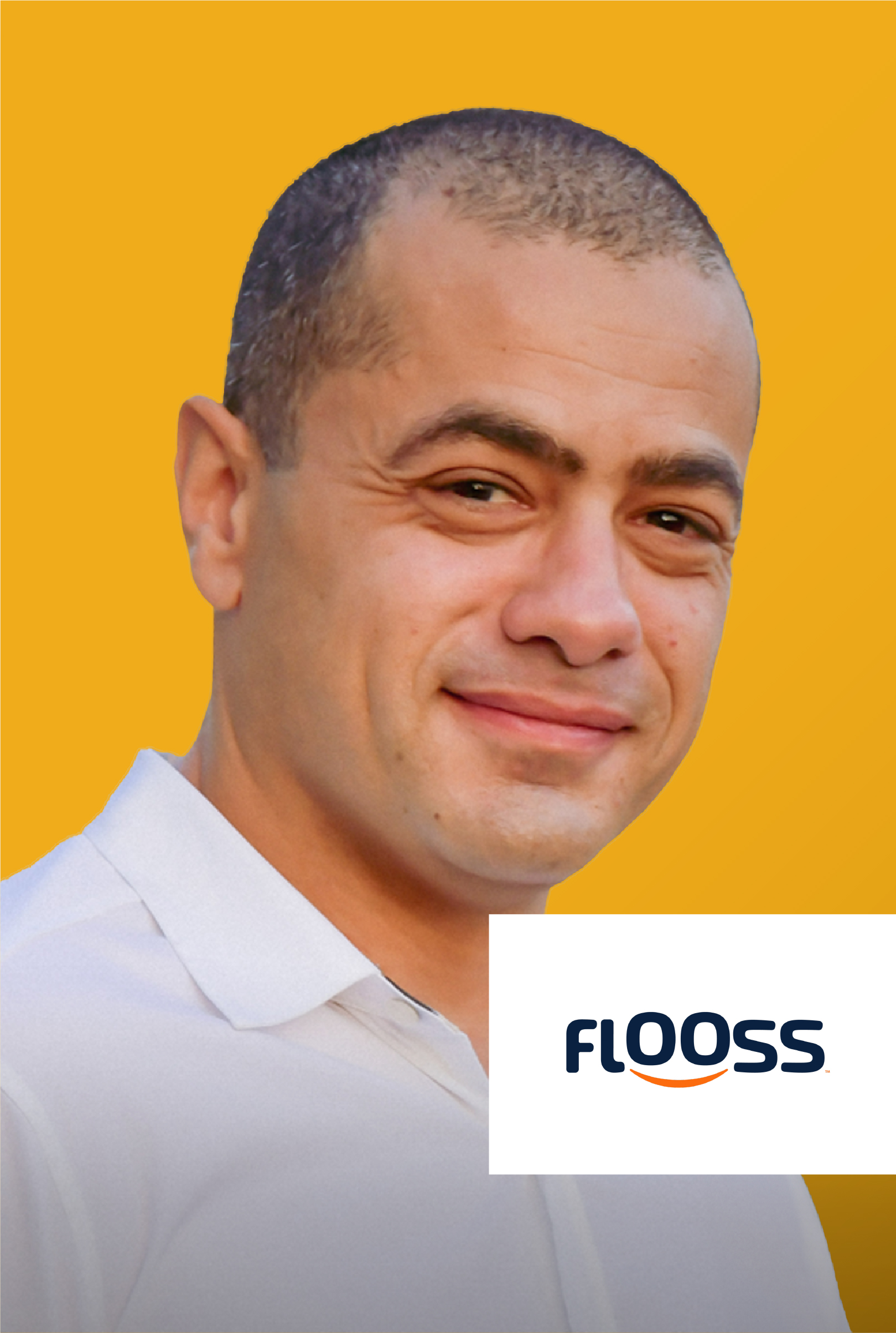 Chief Executive Officer
Fawaz Ghazal
Flooss
Fawaz Ghazal is a seasoned financial services professional with over 22 years of experience in the industry. He is currently the CEO of Flooss Bahrain BSC, the first digital lending company in the Kingdom of Bahrain, which aims to democratize financial services.
Prior to this role, Ghazal served as CEO of Payment International Enterprise, where he led the company to obtain a license from the Central Bank, launched as Payment Service Provider in the Kingdom, secured the first MasterCard issuer license for an independent issuer. He also oversaw the launch of the largest QR acquiring payment network in the Kingdom, as customized payment solutions for more than 20 ministries and authorities, all telecom operators STC, Zain, Batelco, and cross-border services.
In addition to his impressive tenure in leadership positions, Ghazal has worked with multinational companies like Orascom Telecom and Zain, where he managed sales, product design, strategic alliances, distribution, and alternative channels. He holds a bachelor's degree in Communications and Electronic Engineering, as well as an MBA from NYIT.
Ghazal's expertise in the fields of financial services, payments, digital lending, mobile-first banking services, business development, and alliance/partnership management has made him a recognized leader in the fintech industry in the Kingdom and the region.
Overall, Ghazal is a progressive-minded entrepreneur who has played a pivotal role in the growth and development of the fintech industry in the Kingdom of Bahrain. His experience, knowledge, and skills have made him a valuable asset to the organizations he has served, and his commitment to democratizing financial services has made him a respected figure in the industry.
Information