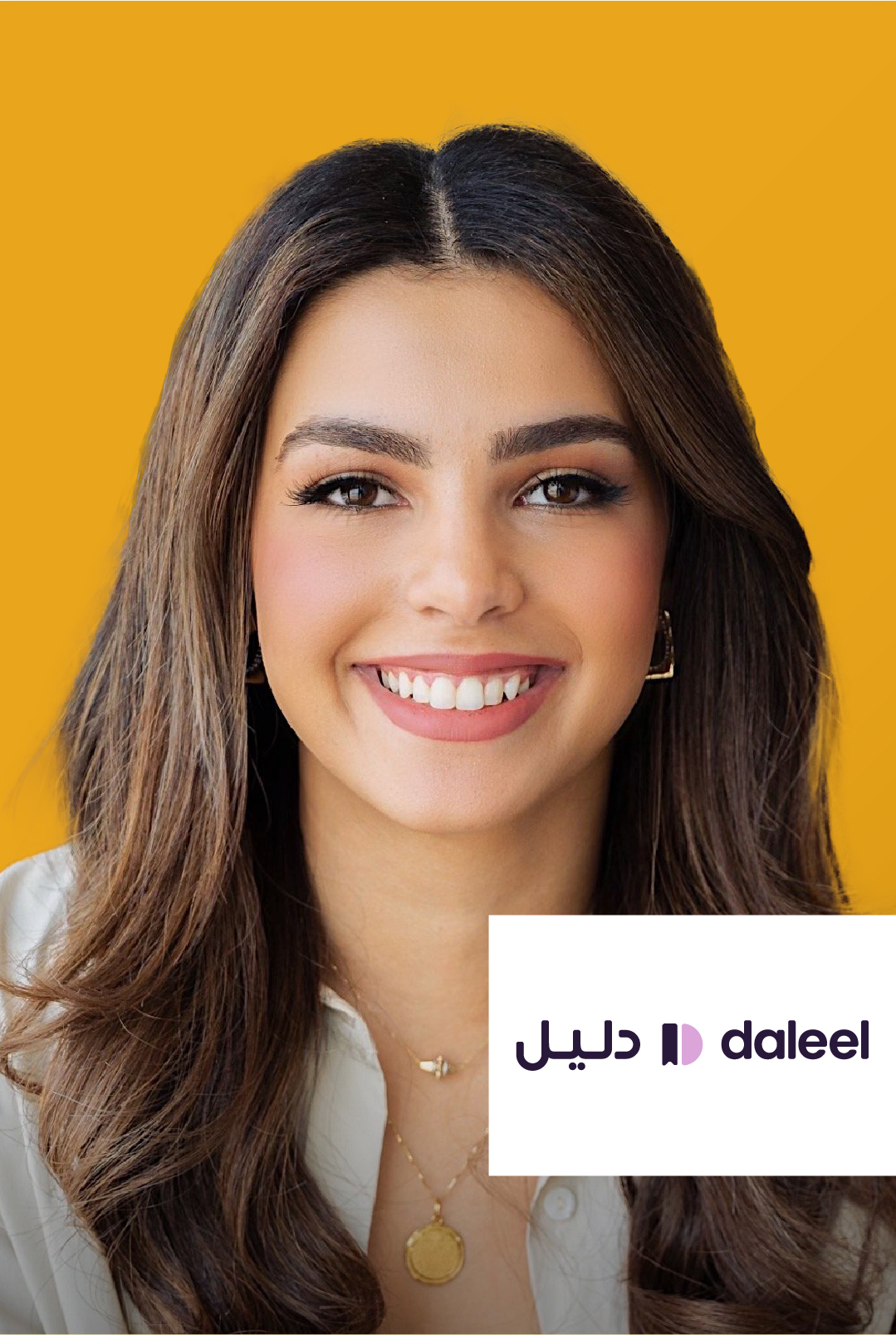 Co-Founder & Chief Commercial Officer
Dania Alshowaikh
Daleel
Dania Alshowaikh is a Business and Communications Strategist and the co-founder of Daleel, a financial marketplace that is focused on improving financial well-being and inclusion in the region. She is passionate about making finance easy and accessible for everyday people.

Some of her previous roles include helping businesses build and scale their operations across the MENA region. As part of her role as the marketing lead at Tarabut Gateway, she worked very closely with the FinTech ecosystem in MENA to create a collaborative environment for innovation. She has also been an active member of several working groups in MENA that are focused on empowering the next generation of financial services.

Dania is a certified inbound marketing and digital transformation expert holding credentials from the Massachusetts Institute of Technology (MIT), an MSc in Strategic Marketing with Honors from Imperial College London, and a BA in Media Studies and Business from the University of Newcastle.
Information