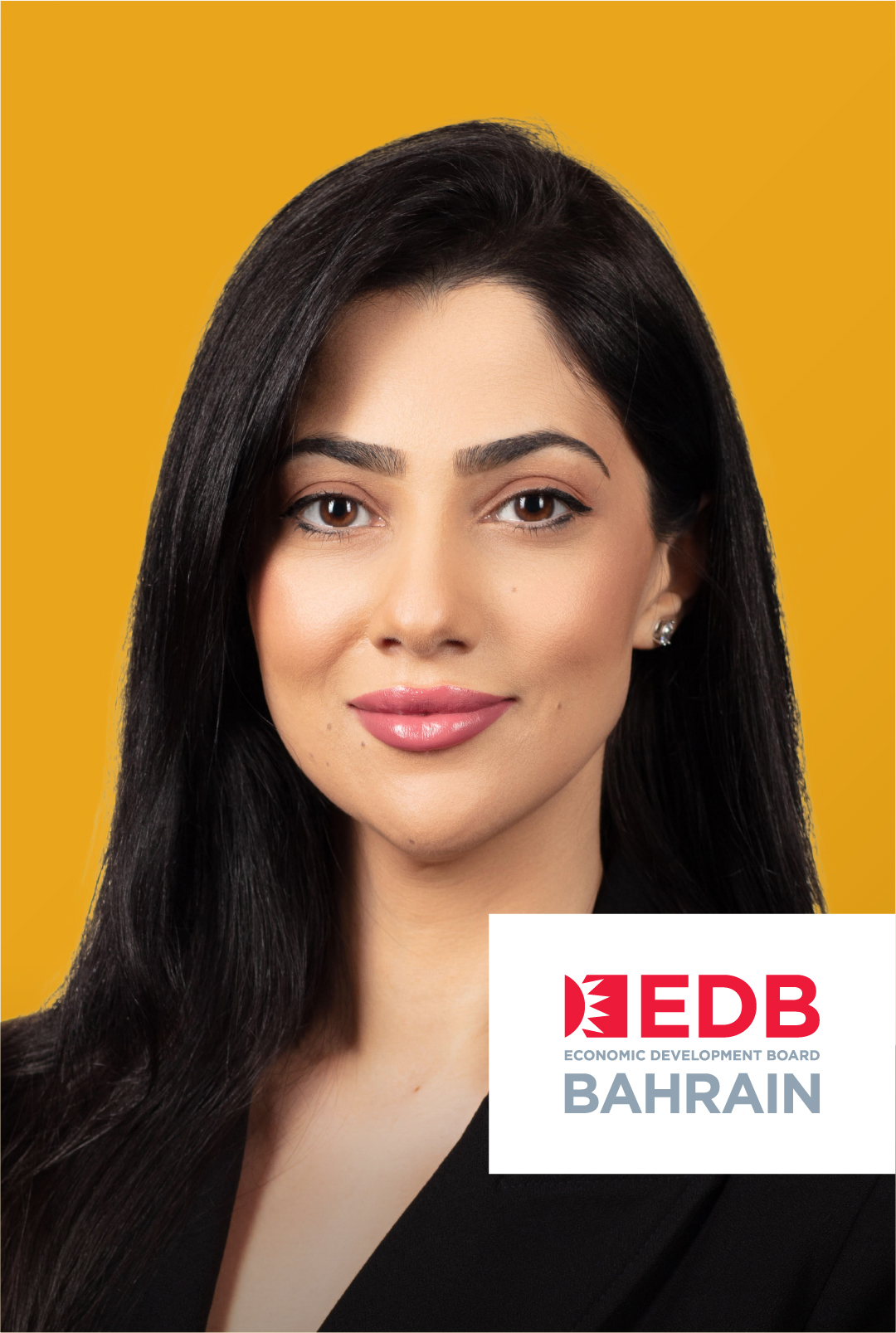 Executive Director - BD, Financial Services
Dalal Buhejji
Bahrain Economic Development Board
Dalal Buhejji is an Executive Director in Business Development at the Bahrain Economic Development Board (EDB), responsible for attracting new inward investment opportunities to Bahrain's Financial Services sector through international outreach.​

With a career spanning over 17 years, Dalal is currently heading the responsibility of sourcing and attracting impactful investments and creating high-value jobs within the financial services sector in the Kingdom of Bahrain. Dalal has worked heavily in the financial services industry. She has closely engaged with key stakeholders such as the Central Bank of Bahrain to create a business-friendly environment for businesses and investors in Bahrain. As part of her role, Dalal has been instrumental in advocating for policy changes and enhancing regulations within the financial services sector to ensure the constant diversification and development of the sector. This work has led to a number of initiatives such as the introduction of Bahrain's Regulatory Sandbox,​ Bahrain's Crowdfunding Regulations, and Crypto-related regulations along with Bahrain Fintech Bay, one of the MENA's leading fintech hubs.​

​Dalal has a Bachelor's in Business Administration from George Washington University and a Master of Business Administration from DePaul University.​
Information