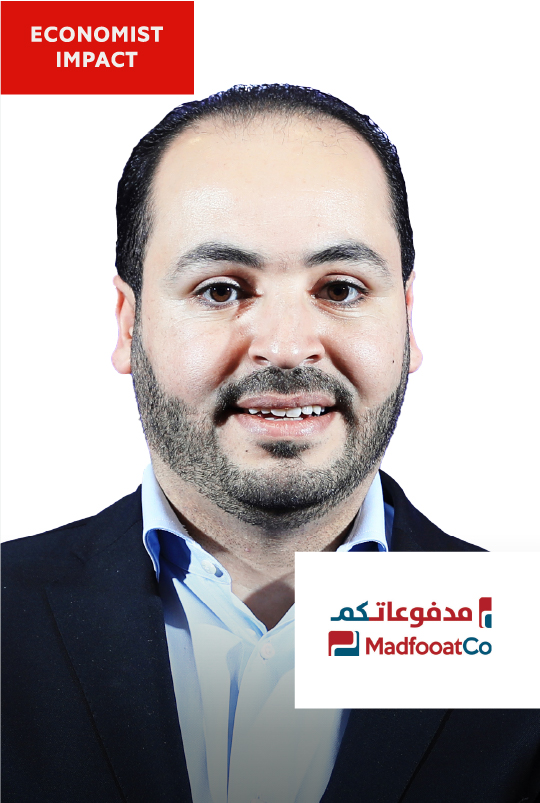 CEO
Ala'a Al Sallal
Madfoatcom
Mr. Ala'a Al Sallal is the CEO of Madfoatcom's company. He has a proven experience in
e-commerce businesses after he established the largest online store for Arabic and
English books in the MENA region, offering more than 10 million titles with worldwide
delivery.

Ala' worked on web development projects since 2004, and he has been working to
administer the translation process of Wordpress.com into Arabic since 2006. As an
undergraduate, Ala' supervised a team of volunteers who translated "Harry Potter and the
Deathly Hallows" into Arabic and it crossed 1M downloads in 1 month, which was a driving
force in the later creation of Jamalon.com.

Ala' has joined Madfoatcom to lead and manage our business plans that will allow us
expanding heavily in the market and become the leading fintech company in the region.
He holds a Master's degree in Science of Information Technologies and
Telecommunications from Athens Information Technology.
Information